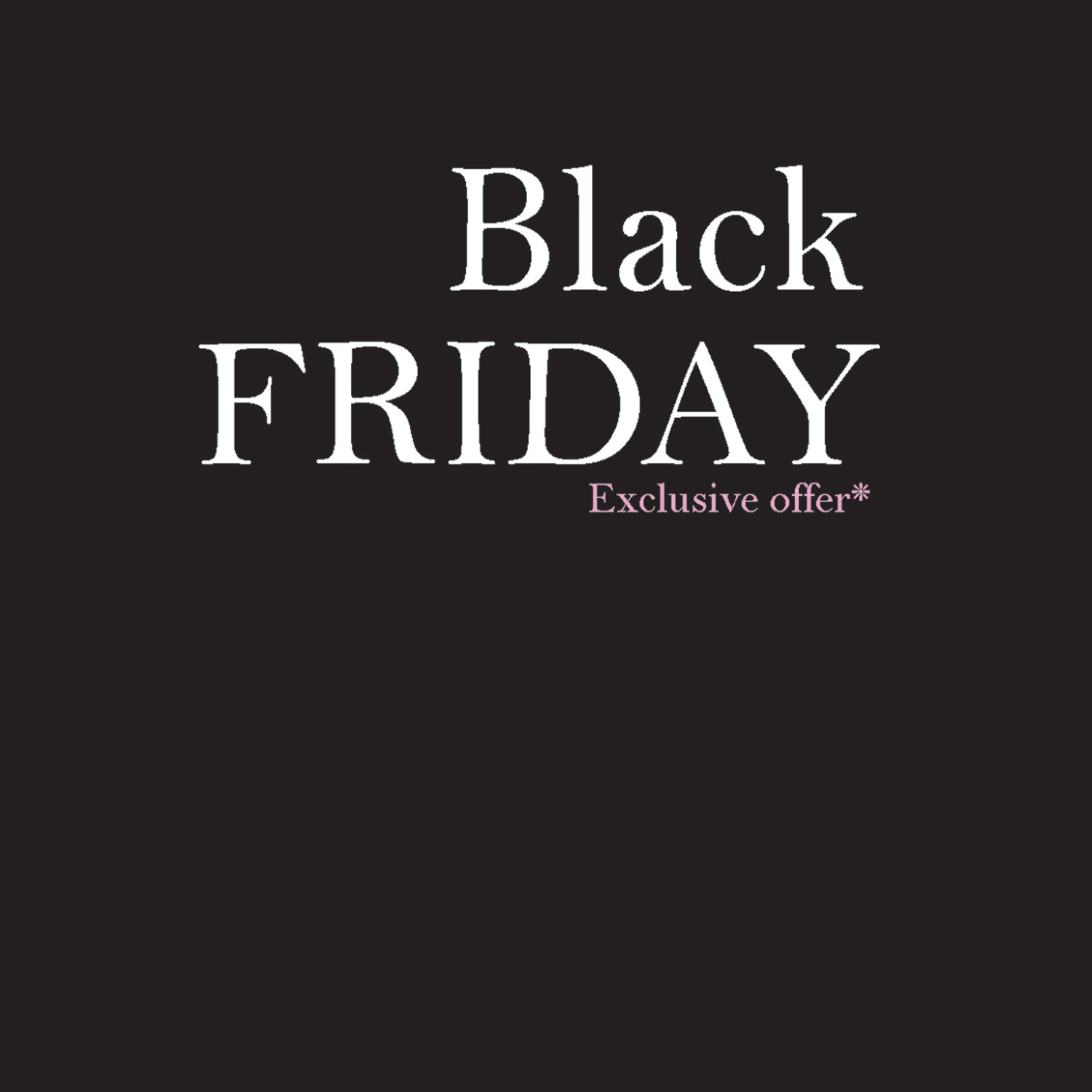 25% OFF STORE WIDE
Black Friday Offer Starts Now.
AUTOMATIC AT CHECKOUT
Offer Ends Midnight Monday 27th November
SHOP 25% OFF NOW
LOVED BY WOMEN ALL OVER THE WORLD FOR MORE THAN 15 YEARS
WHY?
Our Leather Jackets are made in Limited Edition Only. They are individually Cut by Hand, Hand Crafted & Sewn by Experts. We Only use the Highest Quality Leather & our components are sourced from all over the world. We Dye our leather with non-harmful dyes and prefer to use vegetable based dyes. Known for our Ultra Soft + Matt Black, Ethically Sourced Leather. Our Leather ages Gracefully the more you wear it & will be part of your wardrobe for years to come.
YOU WILL LOVE YOUR JACKET FOR YEARS & IT WILL LOVE YOU.
Which Leather Jacket should you choose?
Our Tumble Jacket - Our Most Fitted Jacket

Designed to be worn fitted & sculpture to the body. With our Signature angled waist line and angles front zip. Creates a beautiful shape & silhouette.

SHOP TUMBLE JACKET

80s Jacket - Our Designer's Favorite

Ultra Soft Matt Black Sheep leather.

All Black details, black trims and zips.

SHOP 80S JACKET

Our Adelle Boyfriend Jacket

Designed to be worn oversized and like you have stolen your French boyfriend's Jacket.

This Parisian inspired Jacket is a LIMITED edition DEMKIW X WHITE SUEDE design.

Model wears size L.

SHOP ADELLE NOW
WHY WE ARE THE LEATHER BRAND PEOPLE LOVE:
Why is our WHITE SUEDE Leather the BEST? Why Buy WHITE SUEDE?

Why is WHITE SUEDE LEATHER loved by so many Women all over the World? More Information
What Size am I?

Each Style has its measurements on the tab in the style but if you need more help - simply text us your query.

One of our styling Experts would LOVE to help you.

Text your query to our Styling Conceirge on +61 412 997 762
What Style is best for my shape?

One of our Personal Styling Conceirge team can help you decide based on your needs, lifestyle and body shape.

Text our Personal Styling Concierge for help on +61 412 997 762
YES - 30 Day Returns & Refunds

Yes - We Offer 30 Day Returns + Refunds - want to know more....
Our SUSTAINABILITY Statement

Awareness & Responsible Sustainability

Our business is guided by principles of sustainable business practises, re-cycling and constantly reviewing how we can make our business more sustainable.  We are guided by sustainable production practises and an ethical commitment to human rights.  Responsible sourcing, responsible production, and care with how our business is part of this fashion world.

We are committed to beautiful, timeless, high quality fashion. We love artisan crafted limited edition products and we support the movement towards reducing fashion waste by over-supply.
Our DESIGNER

Creative Director & Curator & Stylist @jacquidemkiw | the woman who created WHITE SUEDE & DEMKIW brands.
DEMKIW - Our Ready to Wear Collection

DEMKIW {pronounced DEM-Q}: Modern & Intelligent Australian Designer Ready to Wear Clothing for Women & beautiful accessories. Supporting Australian Made & Inspiring sustainable non-disposable beautiful timeless products.

Creative Director & Curator & Stylist @jacquidemkiw | the woman who created WHITE SUEDE & DEMKIW the fashion brand.
Our Boutique

We are Online Boutique & offer Free Australia Wide Shipping & 30 Day Returns

+ Offer Our Customers a Personal Styling Conceirge Service - to assist you. Please text us your Styling Assistance required on +61 412 997 762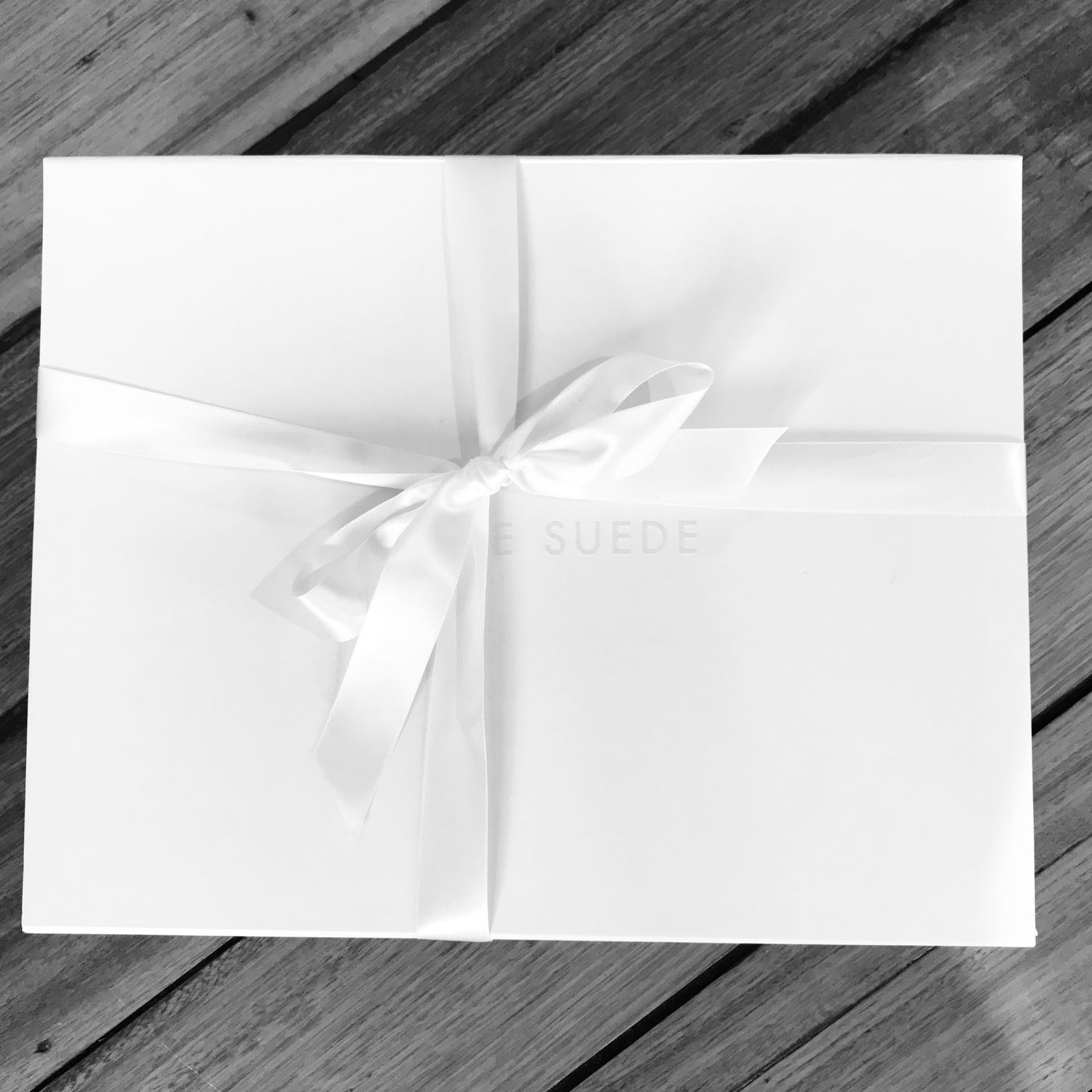 FREE SHIPPING + GIFT BOX + PERSONAL STYLING CONCIERGE
We LOVE our Leather & You will LOVE yours. Join the thousands of women who own & LOVE their WHITE SUEDE Leather Jacket.
Our online shopping experience:
- FREE SHIPPING AUSTRALIA WIDE + GIFT BOX
- 30 DAY REFUND & EXCHANGE POLICY
- PERSONAL STYLING CONCIERGE ASSISTANT
- ULTRA SOFT LEATHER & TIMELESS STYLE
It's Time to enjoy Your WHITE SUEDE leather jacket like thousands of Women before you.
SHOP NOW